Online math tutoring has become increasingly popular for students looking to improve their math grades. There are so many tutoring options it is difficult to decide which type of online math tutoring is best for you. This blog will help you understand how online maths tutoring improves your grades and how to find the right math tutor for your needs: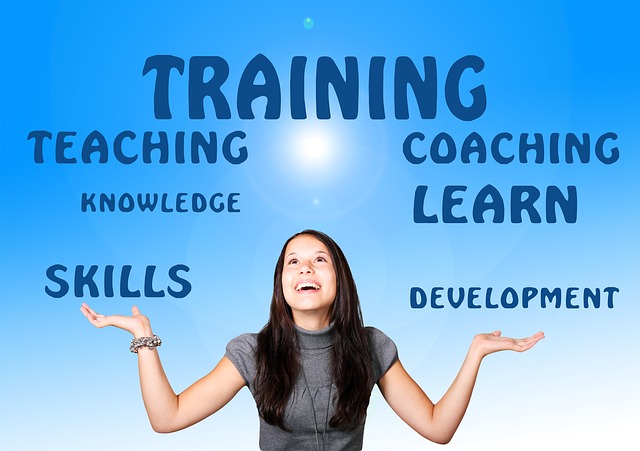 What Is Online Math Tutoring?
Math courses online tutoring provides personalized lessons in a virtual learning environment. It allows the tutor to assess your strengths and weaknesses, develop a customized lesson plan to meet your needs, and provide guidance and feedback as you progress. The tutor offers real-time audio, video, or written communication, so you can ask questions, receive feedback, and practice problem-solving as you learn.
Benefits of Online Math Tutoring
Online math tutoring offers numerous benefits for students looking to improve their grades in math. The following are the advantages of online math tutoring:
Increased Flexibility: Online math tutoring in Australia provides increased flexibility for students' schedules by allowing them to work at their own pace, set their hours, and work around other commitments such as work or school.
Engaging Lessons: Online math tutoring sessions can be engaging and interactive. By using interactive whiteboards, video chat, and other technologies available through online tutoring platforms, students can learn the same concepts they would learn during in-person tutoring lessons in a more fun and engaging manner.
Personalized Learning: Online math tutoring enables students to receive personalized instruction tailored to their needs. By working with a qualified and experienced math tutor, students can receive personalized guidance and support that can help them reach their goals quickly and effectively.
Cost Savings: Online math tutoring can be significantly more cost-effective than traditional in-person tutoring and save money for those on a tight budget. With online tutoring, there is no need to pay for transportation costs, as the tutor is virtual.
Convenience: Not only is online math tutoring more affordable than in-person tutoring, but it's also much more convenient. Through online tutoring services, students can access help anywhere they have an internet connection, eliminating the need to travel long distances or book appointments ahead of time. It can make it easier to fit tutoring into an already busy schedule.
Unlimited Support: With an online tutor, you don't have to worry about not having enough practice or running out of time. Your tutor will provide unlimited support and be available anytime you need help so you can continuously improve your skills and knowledge.
Immediate Feedback: With a math tutor online, students can receive immediate feedback and assistance as they work through complex concepts. Students can adjust their problem-solving approach rather than wait until after the lesson for feedback. Finally, an online tutor can help your child learn how to approach complex problems and understand their underlying concepts.
Develop better study skills: With regular instruction, your child will learn to focus and plan their study time more efficiently. They will also be able to review their progress and identify areas they need to improve.
Improved Grades: Online math tutoring help students achieve better grades in their math classes. The personalized instruction and unlimited support allow students to master concepts more quickly, feel more confident in their abilities, and better understand the material.
Access to a wide variety of resources: With an experienced tutor, your child can access learning materials such as worksheets, videos, and practice tests. Your child can also use online tools like calculators and graphing software to help them better understand mathematical concepts. In addition, online tutoring can allow your child to connect with other students from around the world who share similar interests and work together on challenging problems.
How to find Right Math Tutor
You should consider the following factors to find the perfect tutor for your needs:
Research Different Tutoring Options: It's essential to research the different tutoring options available. There are several online learning platforms and math tutoring services available. Read reviews and compare prices to find the best option for your family.
Experience: Look for math tutors with years of experience tutoring students in math. Experienced math tutoring Aussie will be able to provide students with more personalized instruction and resources that can give them the best chances of success.
Understand Your Child's Learning Style: It is also essential to understand your child's learning style when choosing a tutor. Some children prefer to learn with visual aids, while others may respond better to verbal instruction. Ensure the selected tutor can adapt their teaching methods to meet your child's needs.
Reputation: Reputation is an essential factor to consider when choosing a tutor, as it can help you understand the tutor's level of expertise and ability to help students reach their goals. Reading reviews and feedback from other students who have worked with the tutor can be a great way to gauge the quality of their teaching and their ability to provide effective learning outcomes.
Availability: Availability is a crucial factor when choosing an online math tutor. It is essential to ensure that your tutor is available when it is convenient for you and can provide the help you need. Many online math tutors offer flexible scheduling options to ensure you can find a time to meet with the tutor that works best for you.
Evaluate Their Communication Skills: Another tip when selecting an online math tutor is to evaluate their communication skills. Ask yourself if the tutor can explain complex concepts in a way your child can understand. Ensuring they are patient, friendly, and encouraging is also essential.
Cost: The cost of a tutor's services is essential when considering tutoring for your student. It is important to compare the price of a tutor's services with those of other tutors to ensure you get the most value.
Final Words:
Online math tutoring can improve your grades whether you seek assistance in calculus, statistics, or any other math-related subject. With the help of a qualified math tutor in Australia available online, you can gain access to one-on-one instruction and personalized feedback, allowing you to learn the material quickly and more effectively.